My First Year Of Blogging And The Stats Around It
One year ago from today, I started this code blog. I set off to help people with niche topics that I myself banged my head when trying to solve.
Through the months, I've gotten more traffic, followers, comments, and even job offers. Here are the stats to reflect my journey as a blogger.
When I first started blogging back in July 2014, I started with a $5 Digital Ocean droplet. In case the times have changed since writing this post, a $5 droplet had the following specs:
512MB Memory
1 Core CPU
20GB Hard Drive
1TB Transfer
With WordPress, MySQL, and Debian running, I got as far as October 2014 on these specs. This is because traffic started to explode causing frequent server crashes due to resource exhaustion. At this point, I upgraded to a $10 Digital Ocean droplet which at that point in time had the following specs:
1GB Memory
1 Core CPU
30GB Hard Drive
2TB Transfer
Through the months traffic continued to explode. Below is a screenshot of my WordPress JetPack stats for the year.

In addition to crazy large growth, my WordPress installation received more email subscribers, and more comments or questions. I couldn't figure out how to get my Disqus stats for the year, but below are the analytics on comments from the past few months: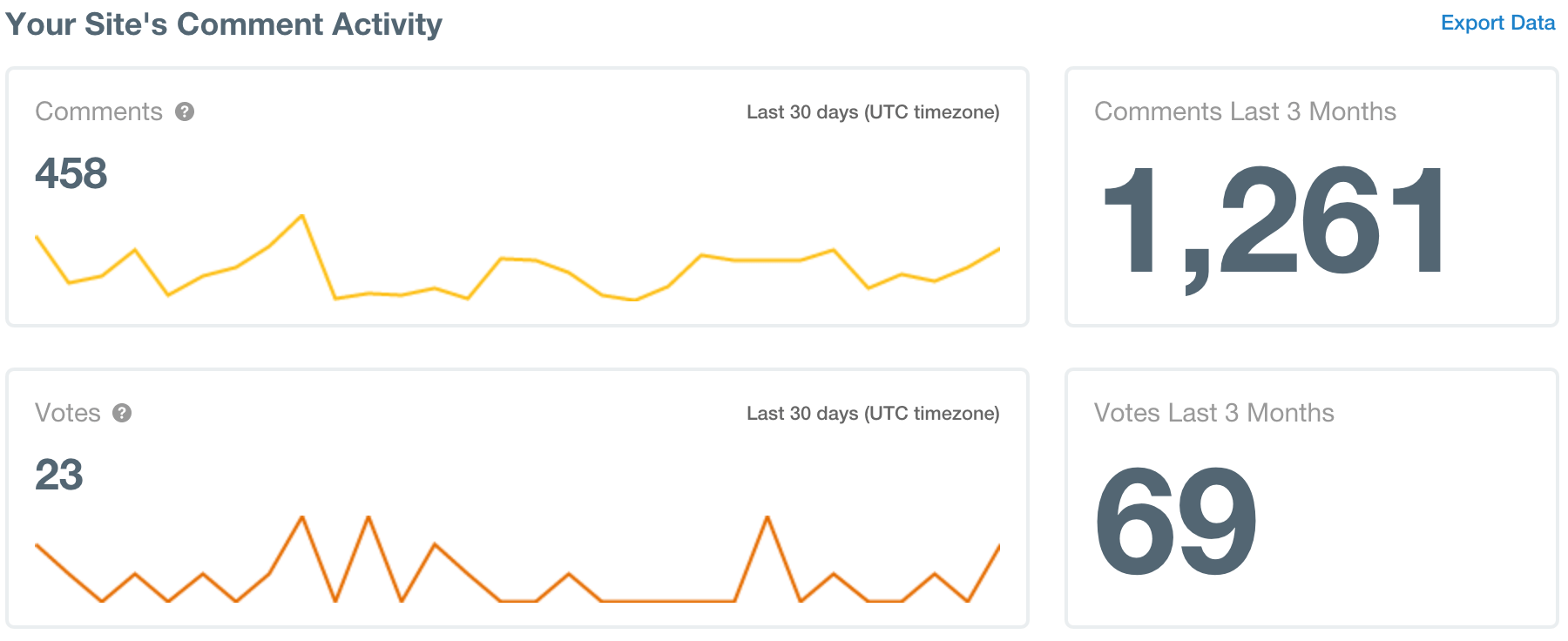 In a years time, my Alexa rank has gone from non-existent to a very impressive number as seen below:

I've managed to blog plenty about topics such as mobile app development, game development, and even web development.
Stats are not the only thing that has come from my blog. Since starting in July 2014, I've been discovered and received plenty of job offers from California start-ups and even major tech companies.
Final Thoughts
My stats have grown significantly since day one and I can only assume growth will continue to occur. I couldn't have done it without my loyal fans.
However, the more growth I see, the more taxing it is on my financial resources and time. If you like the material on my blog and it has saved you some time, please think about giving back. Consider donating to my PayPal any amount of money, big or small, as it does make a huge difference. Or I do have a pretty diverse Amazon Wishlist.
If you're planning on using Digital Ocean, you might also consider using my referral code ee4903914bb4 so I get some credit.