Moving From Couchbase To HERE, The Adventure Continues
Back in 2015, I shared my story about becoming a Developer Advocate at Couchbase in an article titled, Ending My Adventure at UC Merced and Starting Fresh.
In the three years that I've been at Couchbase, I've had a positive impact towards spreading awareness, getting product adoption, and making developers successful. I've also grown as a developer as well as an evangelist in the process.
This is where my story at Couchbase ends and my new adventure with HERE begins!
During my time at Couchbase, I've published 179 tutorials on the blog ranging from a variety of topics, including how to build both RESTful and GraphQL APIs, develop offline-first mobile applications that sync, data modeling with NoSQL JSON data, and so many more topics. I've created video screencasts, keynote demos, example projects, and numerous other things that developers have found value in.
Here is me with my great team: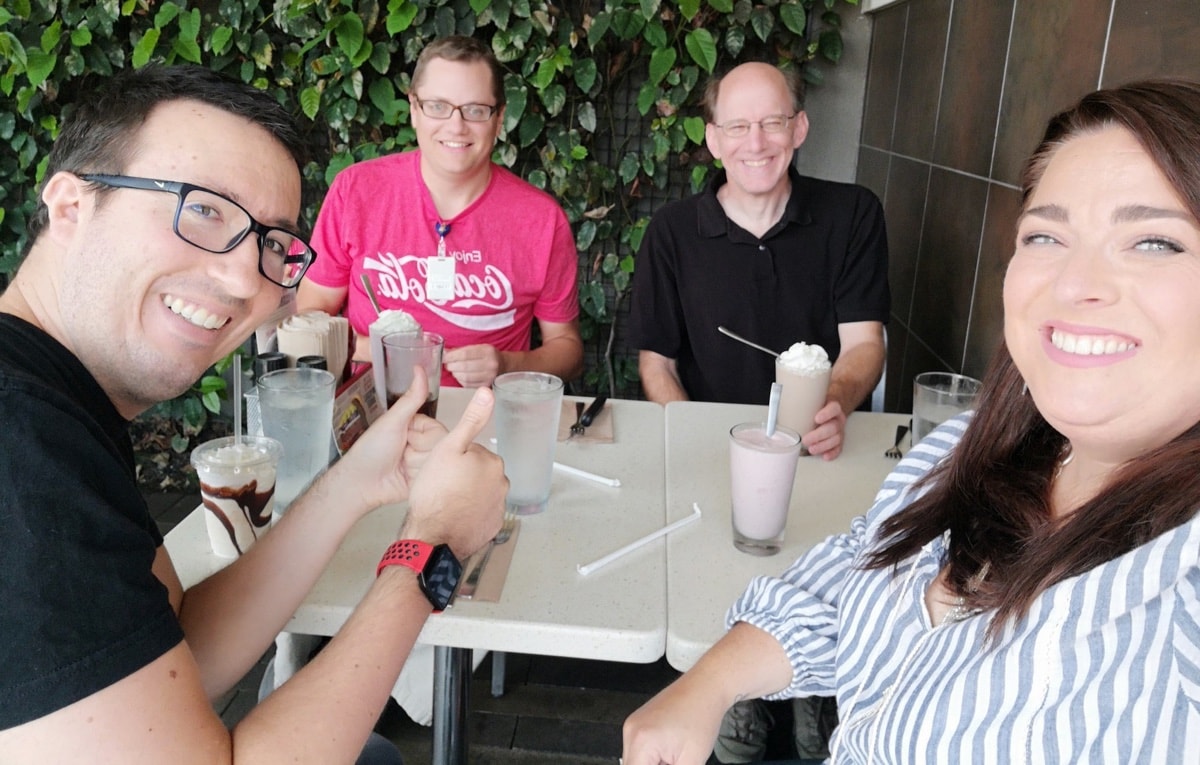 To all those who I had the chance to meet at a conference or other event, thank you, and to all those I haven't met, we'll still have our chance to meet because I'll still be at it beyond Couchbase.
At HERE I'll be producing a ton of technical content around mapping and location services ranging from mobile applications to web applications, and everything in-between. I'll be listening to your feedback both online and offline when I take my projects on the road with me to developer events, and making your overall experience with HERE a positive one.
It's going to be a good time!
On August 20, 2018 I will be continuing my adventure, once again leaving a lot of great people and in trade meeting even more.