Announcing The Polyglot Developer Courses Portal
I'm pleased to announce that The Polyglot Developer has its own courses portal, a replacement to Udemy and Gumroad!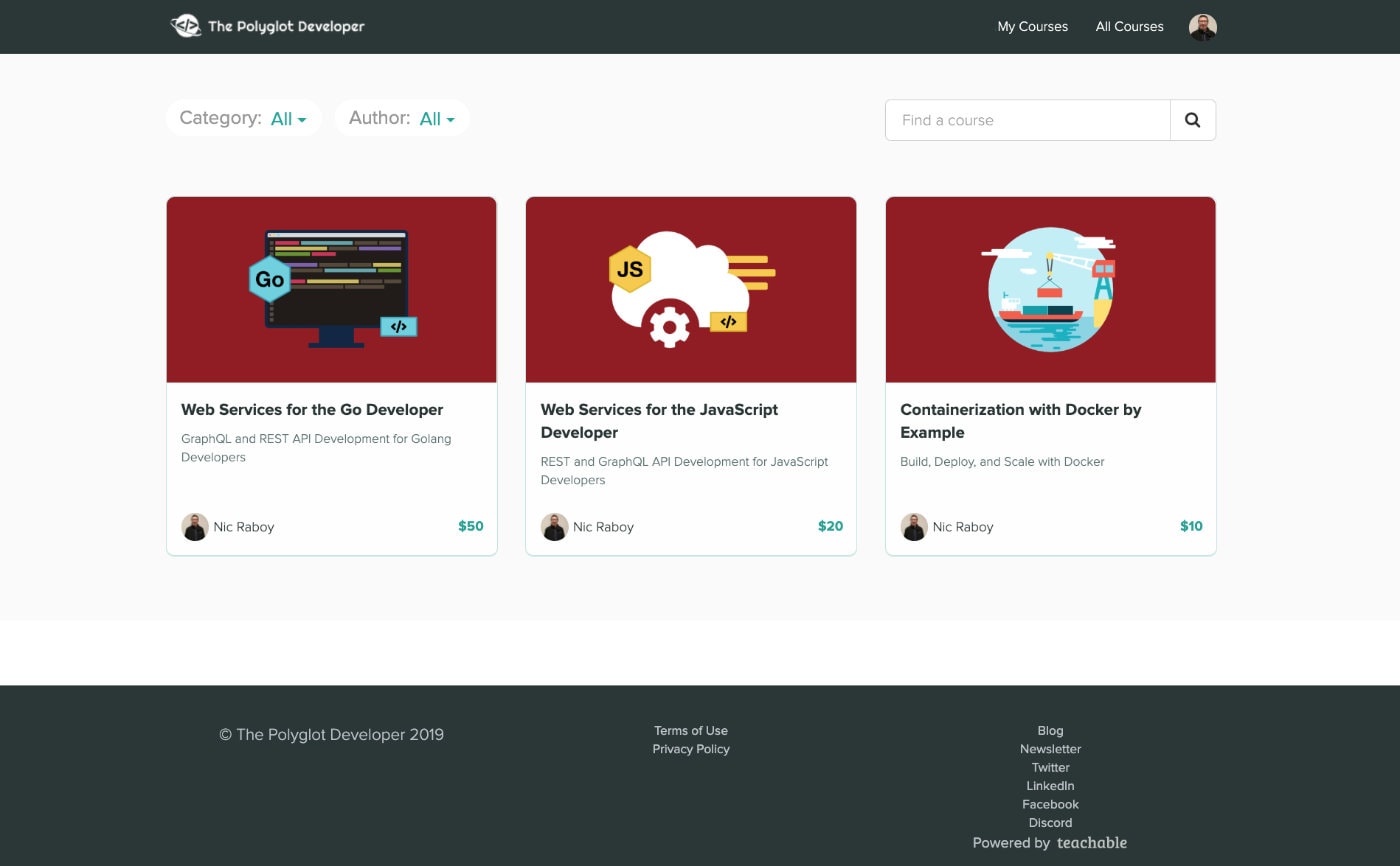 The new portal, powered by Teachable, is a dedicated area for development courses relating to the material typically found on The Polyglot Developer blog. The portal will contain a variety of courses, some of which are free, and some of which are paid, but all of which are offering a premium learning experience.
I wanted to take a moment to explain what you'll be able to find in the courses portal and some of the longer term goals of what it hopes to accomplish.
At launch, the courses made available by The Polyglot Developer consist of the following:
These are courses that had very recently been released to Gumroad or were already in the process of being released prior to the courses portal becoming available. It is important to note that Gumroad will not be entirely replaced as it is still the hosting provider for the various eBooks that have been released. It will only be replaced as the video content provider.
So what's coming to the courses portal?
The intention is to take all previously created courses that had been released on Udemy over the past few years, give them an update in terms of recording quality as well as content quality, and then publish them in the portal. Some courses that will be receiving an upgrade include the following:
NativeScript 101
Native Android 101
Ionic Framework 101
NativeScript for the Angular Developer
The above courses are examples that have content that is outdated or were recorded using lower quality recording equipment.
Beyond remastering the previously released courses, there are plans in the pipeline to release fresh courses as well on subjects that include Amazon Alexa development, Vue.js development, and much more.